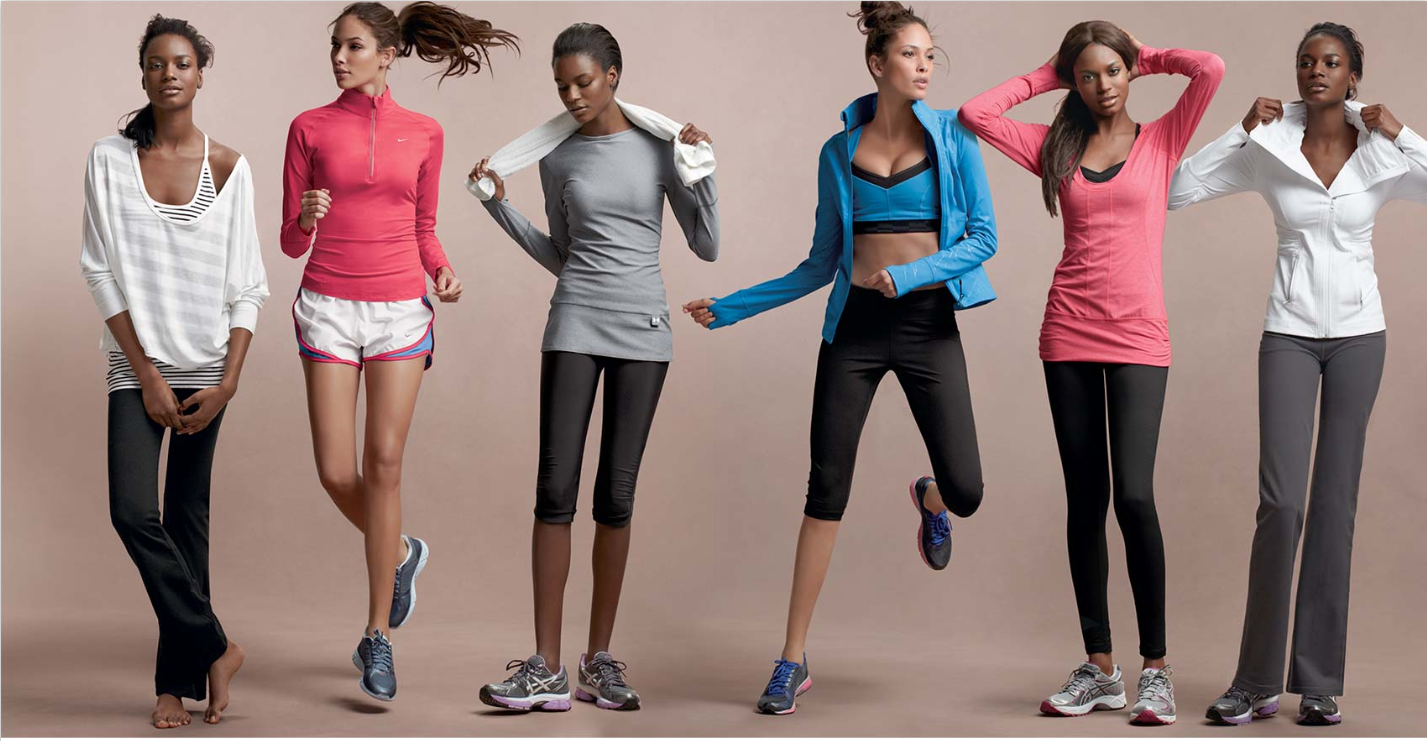 Whether you work out at home or at the gym, it's important to feel comfortable while you get fit. It doesn't hurt to feel like you look great too! With the right workout clothes, you can go straight from the gym to daytime fun with your friends. We've put together a few quick tips to picking out your workout clothes to suit your tastes. No matter your style, you'll love the look and feel of your gym gear.
Consider Your Activity
stretchy leggings and capri pants are perfect for all types of workouts, but especially yoga and aerobics. If you're an outdoor biker or rock climber, you may want to bundle up in a long sleeve performance tee and other layers.
Dress to Your Comfort Level
Many athletes, especially runners, prefer to exercise in crop tops and shorts. However, it's okay if that's not your style. Classic light track pants and a chic windbreaker will move freely with your body without showing off too much skin.
Dress to Your Style
If you want to make a statement at the gym or simply like looking cute at home, many companies offer flattering patterned workout clothes for the fit fashionista in you. Men and women with traditional tastes can mix and match solid styles when they're on the go. You will be comfortable if you feel comfortable in the look.
Look to Breathable Brands
You're sure to get hot and overwhelmed if you choose to work out in clunky denim with a sweater! Many natural fibers like cotton and man-made materials such as polyester reduce perspiration and let your moves flow free so you can excel at the gym. Don't get yourself entangled with bulk.
Consider Your Travel Time
If your fitness center is a car ride or bus stop away, you may want to pack light in your gym bag. Find trendy pieces in packs so you can bring a few key items with each visit. Working out at home? Separate your workout gear in your closet to eliminate the time it takes to get ready.
Consider a Cover-Up
Many gym goers just want to work out and get on with their daily errands. A light dress or jacket can be worn over a t-shirt and leggings for when you're pressed for time. Who knows? You might create a new trend!
Stand Out, Stay Fit, and Keep Cozy with Your Workout!
The right workout gear is just waiting for you out there. Our simple tips should help you pick out the pieces that will motivate you to get to the gym. Working out is important to your general health, and the right clothing can boost your confidence as well.
Once you have a hang of your workout routine, you'll never want to stop thriving. Focus on your comfort and abilities as an athlete. We're sure you'll reach your fitness goals, no matter how big or small!